How to Pick Fashion Jewelry to Travel With
June 15th, 2023
When it comes to traveling with jewelry, it's important to choose pieces that are both practical and stylish. The right jewelry can elevate any outfit and add a touch of glamor to your travel wardrobe. However, traveling with valuable and delicate jewelry can also be stressful and risky. That's why it's important to choose jewelry that is durable, easy to pack, and versatile. In this article, we'll explore some of the most suitable jewelry for traveling. Whether you're heading on a weekend getaway or a long-haul flight, these travel-friendly jewelry options are sure to make your journey more comfortable and stylish.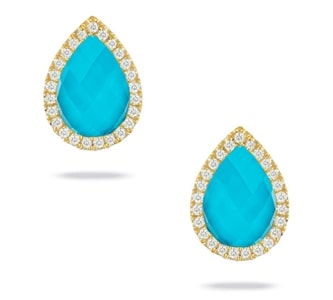 Sturdy Studs
Stud earrings are a perfect choice for travel jewelry, as they are easy to pack, take up little space in your carry-on, and can be worn with any outfit. These Doves by Doron Paloma stud earrings are a stunning example, featuring a delightful combination of faced quartz over a turquoise gemstone. The gemstones are set in 18k yellow gold and feature a diamond halo to create a beautiful contrast that is excellent for beachwear. During travel, stud earrings are a low-maintenance option that won't get in the way or cause discomfort. The high-quality craftsmanship of these earrings ensures that they will withstand the rigors of travel and become a cherished part of your jewelry collection.
Chunky Chains
Chunky chain necklaces are durable, less likely to tangle, and can be easily tossed in a bag. They are crafted to be strong and sturdy, making them an excellent choice for those who want to add style to their travel wardrobe. This Armenta chain necklace is a beautiful example, featuring circle-shaped links that create a bold and chic look. The necklace is made from high-quality sterling silver and yellow gold for durability. The chunky chain design adds edge and personality to any outfit, making it a fine choice for those who want to make a statement.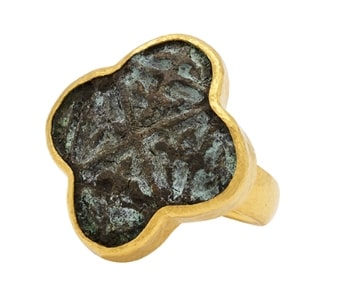 Bezel-Set Beauties
Bezel settings for gemstones in jewelry are an ideal choice because of the protection and security this ancient setting provides. Bezels are designed to protect the gemstone from any impact or accidental hits, and they hold the stone securely in place. One outstanding example of a bezel-set ring is this Gurhan gemstone ring. This ring is perfect for travelers who want to have a beautiful and durable piece of jewelry to wear on their journeys without worrying about damage or loss of their gemstone. Whether you're hiking in the mountains, lounging on the beach, or exploring new cities, a bezel-set ring like the Gurhan gemstone ring is a great choice for your travels.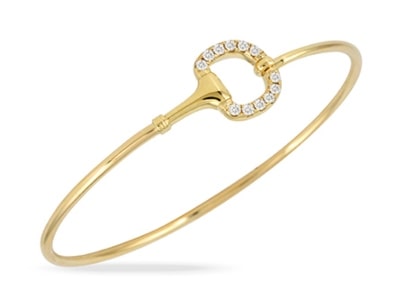 Unbreakable Bangles
Pack chic and lightweight bangles for all of your trips this summer. Whether you're going on a weekend getaway or an extended vacation, bangles are a great way to add a touch of elegance to your outfits without taking up too much space in your luggage. This snaffle bit bangle from Doves by Doron Paloma is a perfect example of a travel-friendly bangle. Made from durable materials, this bangle features a stylish and unique design inspired by the equestrian world. The bangle's sleek design allows it to be stacked with other bangles or worn alone, making it an adaptable addition to your jewelry collection.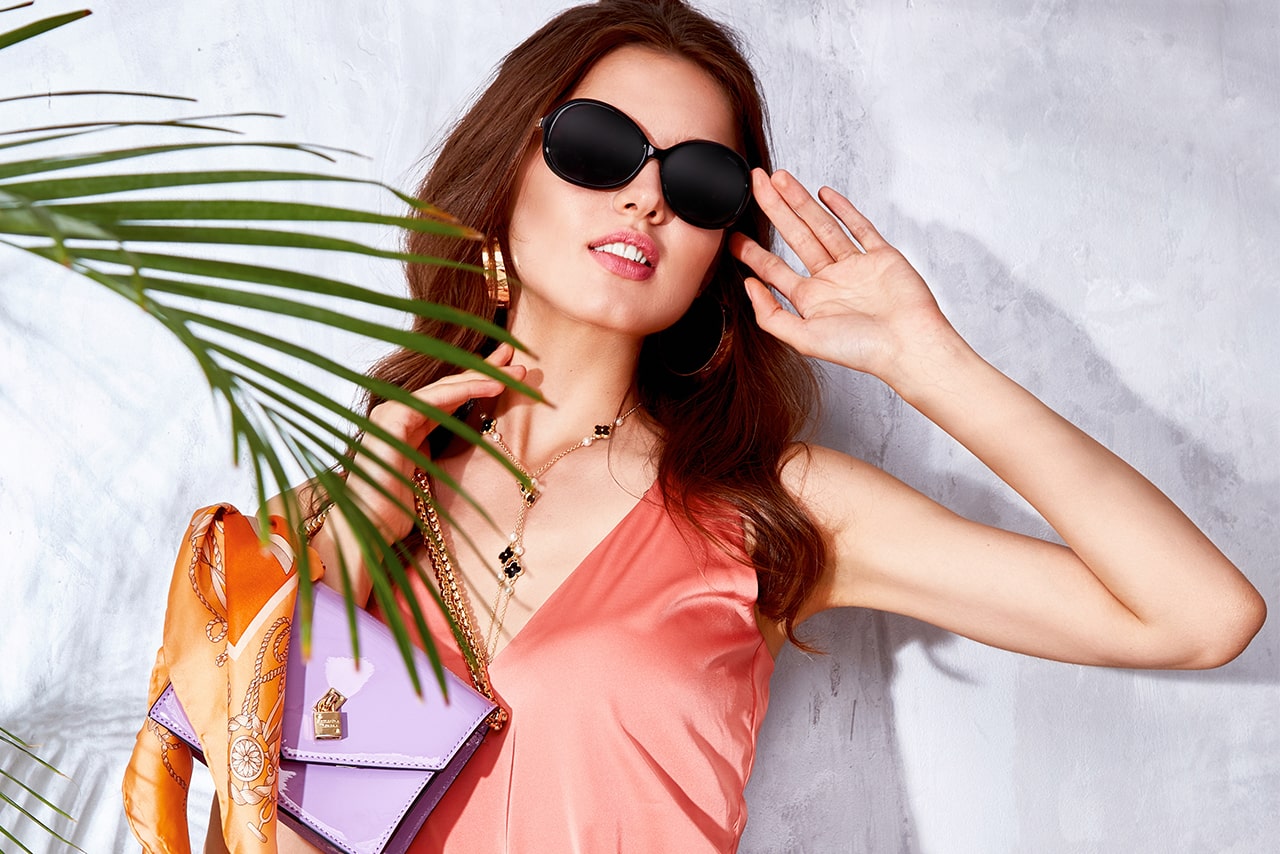 Shop for Fashion Jewelry at Clarkes Jewelers
At Clarkes Jewelers, we are your one-stop shop for summer vacation jewelry in Louisiana. We have an outstanding selection of fashion jewelry to consider for your upcoming summer travels. It features the latest designs and styles that will elevate your vacation outfits and make you stand out. Our team of experienced jewelers can help you find just the right piece of jewelry to match your style and budget. We also offer professional repair services in case your jewelry does suffer damage during your travels. Schedule an appointment at our Shreveport store today and discover the unmatched beauty of our summer jewelry collection.