ENGAGEMENT RING FAQS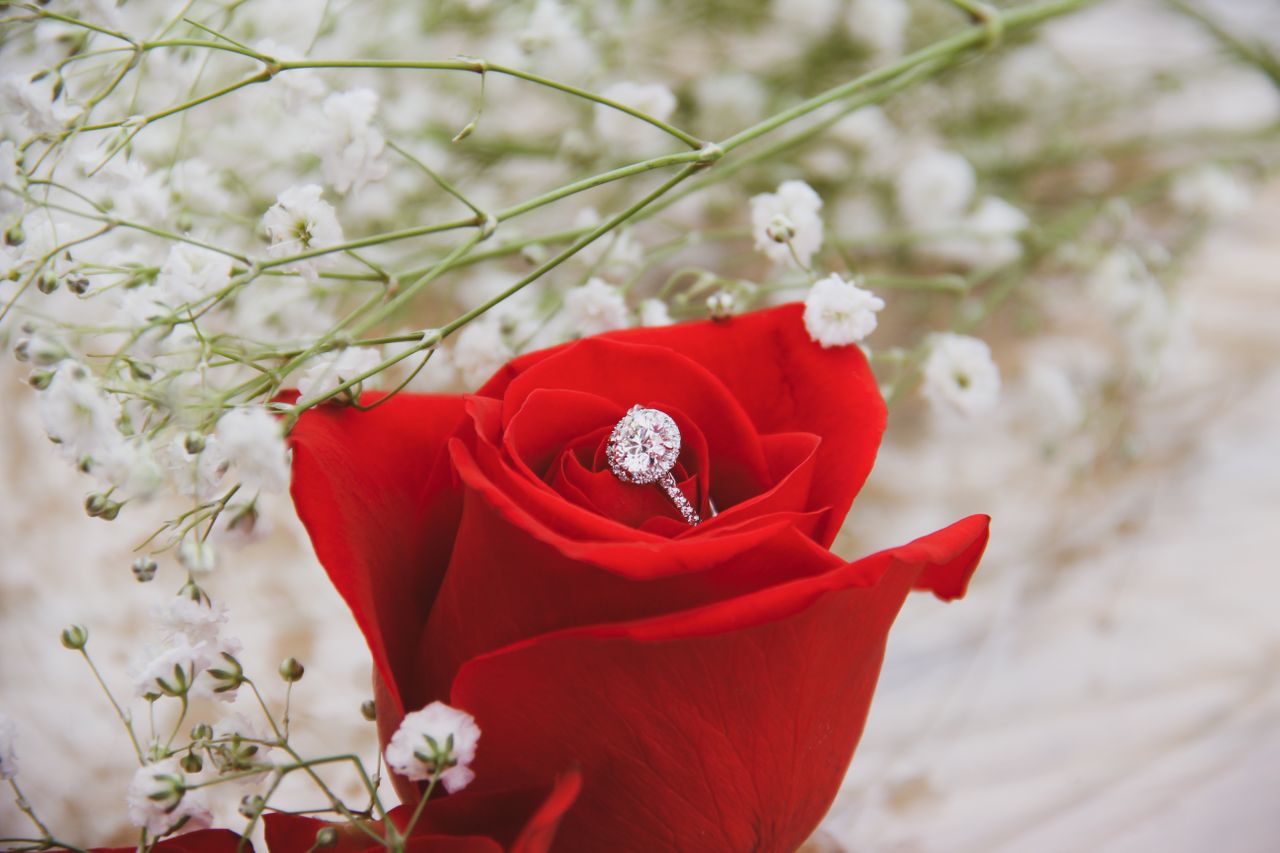 Engagement Ring FAQs
For millennia, engagement rings have been presented and worn as symbols of eternal love and a wedding to come. They are crafted to last a lifetime, reflecting the strength and unique beauty of each couple's love story. Top-tier precious metals glitter and shine, capturing attention and resisting damage over the years. Many engagement rings also feature brilliant diamonds. These stones have long been preferred because of their shine and unparalleled hardness – being the hardest natural substance on the planet. There are so many options to choose from when shopping for the perfect engagement ring, so we've compiled a list of our answers to some of the most frequently asked questions we receive about engagement rings to help make your shopping experience a breeze.
What Are The Most Common Engagement Ring Cuts?
The "cut" of an engagement ring refers to the shape of the center stone, its silhouette, and the placement of its facets. The gem's facets determine how light is reflected through the stone. A stone's cut also helps to determine much of the ring's overall aesthetic effect. The following are some of the most common engagement ring cuts you'll encounter when shopping.
Round: The round cut is by far the most common diamond cut, featuring a perfectly circular silhouette and 58 sparkling facets. 
Princess: The second most popular engagement ring cut, the princess cut is squared in shape, looking strikingly modern and geometric yet still feminine.
Cushion: Similar to the princess cut, the cushion features a square silhouette with softly rounded corners for a regal and bold effect. 
Oval: The oval cut is just as brilliant as the beloved round, with an elongated silhouette with softly curving lines that creates a dainty and feminine look.
Emerald: Another elongated cut, the emerald cut is wonderfully unique, featuring a rectangular silhouette and parallel facets that create a stunning "hall-of-mirrors" effect. 
Pear Shaped: This cut is distinctive specifically because it is not symmetrical, both vertically and horizontally. One end is rounded and the other is pointed, forming a trendy teardrop shape.
What Are The Most Common Engagement Ring Settings?
The ring's "setting" refers to everything other than the center stone. Accent stones, metalwork, and added details are all a part of the setting. Everything in the setting is meant to emphasize and complement the beauty of the ring's focal point, the center stone. Of the engagement ring settings you'll have to choose from, these are the most common you'll encounter.
Solitaire: The solitaire is the most minimalist option, as well as the option that allows the center stone to be the star of the show with the least amount of distraction. Solitaire rings are characterized by a center stone and an unadorned band, without other accent stones.
Three Stone: Three stone rings feature one large center stone and two smaller accent stones arranged, normally symmetrically, on either side of the center. This setting is said to represent the past, present, and future of a relationship.
Halo: Halo settings are exquisitely sparkling, featuring a center stone whose perimeter is lined with accent stones, creating extra brilliance and the illusion of a larger center stone.
Side Stone: Side stone rings are characterized by a band dotted with accent stones. They can either be inlaid by way of pave, prong, channel, or bezel, each of which offers its own unique aesthetic effect.
Does An Engagement Ring Have To Include A Diamond?
Diamonds are certainly the most common gem featured in engagement rings and bridal jewelry in general. This is mostly because of their incredible resistance to damage, as this ring needs to retain its beauty and form for a lifetime. However, diamonds can be quite expensive for some. For others, other gems – such as their birthstone or a stone that is their favorite color – are more appealing than a colorless diamond. Fortunately for these folks, there is no rule saying your engagement ring must feature a diamond. Opt for the gem you feel most authentically reflects your personality and aesthetic preferences, but specifically consider gems that score high on the Mohs hardness scale, on which a diamond gets a perfect score.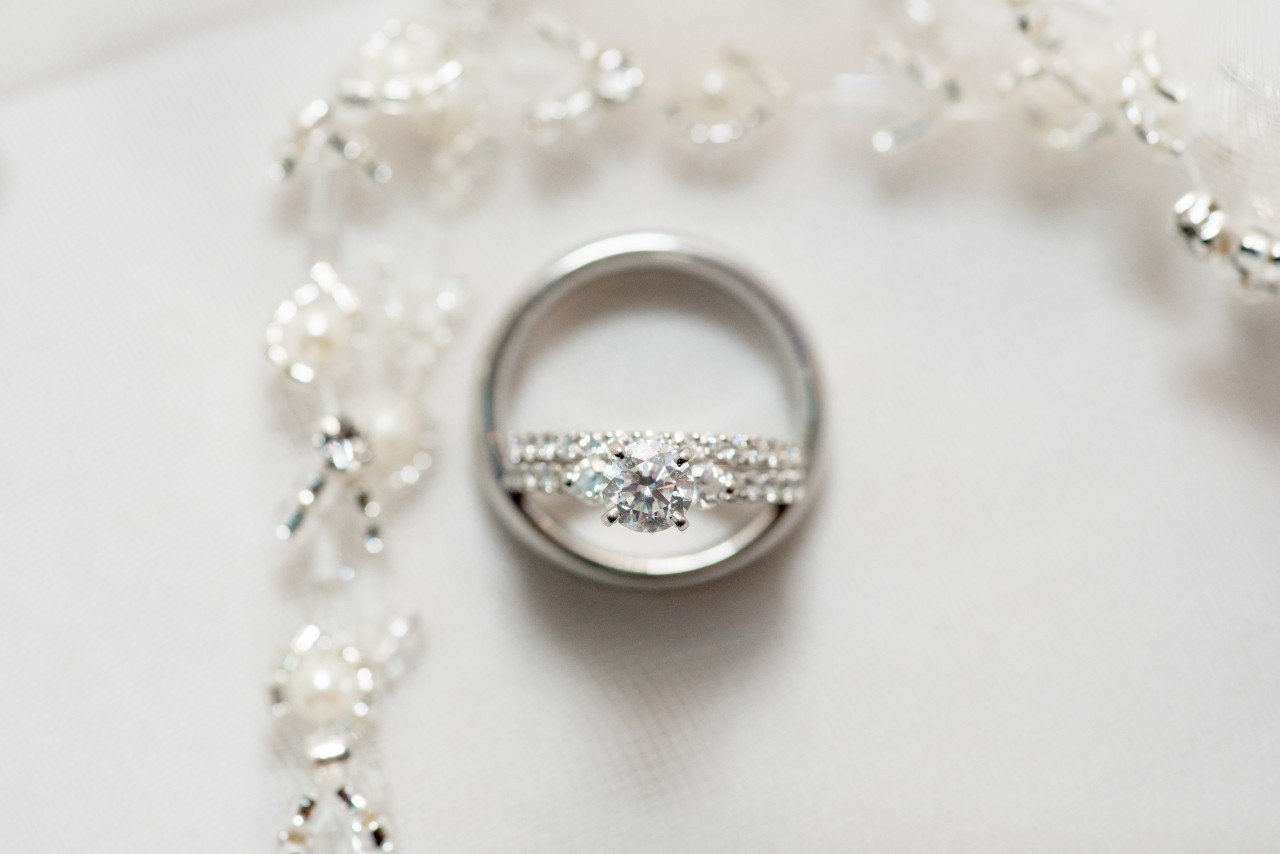 How Much Are You Supposed To Spend On An Engagement Ring?
You have likely heard the long-standing "rule" that you should spend three months' salary worth on an engagement ring. However, it should be noted that this was actually an advertising ploy developed by a marketing company to benefit a diamond engagement ring brand to convince the world of the diamond's preeminence as the most preferable bridal stone.
When shopping for an engagement ring, it is essential for each couple to determine their monetary priorities. The amount you spend should be entirely determined by what you can comfortably afford and what else you feel, at the beginning of your marriage, deserves to be prioritized. For instance, some prefer to forego a more expensive engagement ring for a down payment on a house, while others want to ensure the engagement ring is of the highest quality and lasts a long time.
How Do I Make My Center Stone Appear Larger?
For those looking to save a bit of money but still have a commanding, eye-catching engagement ring, there are several ways to make a smaller center stone appear larger. For one, consider elongated cuts like oval and emerald cuts. Their shape gives the illusion of a larger stone and even makes the wearer's finger appear long and slender. You can also choose a halo setting whose accent stones make it look as though there is more surface area. Finally, select a ring with a thinner band that, in comparison, makes the stone look large. Each of these tips can help you cut down on the overall cost of your ring while still finding a dazzling and expressive piece.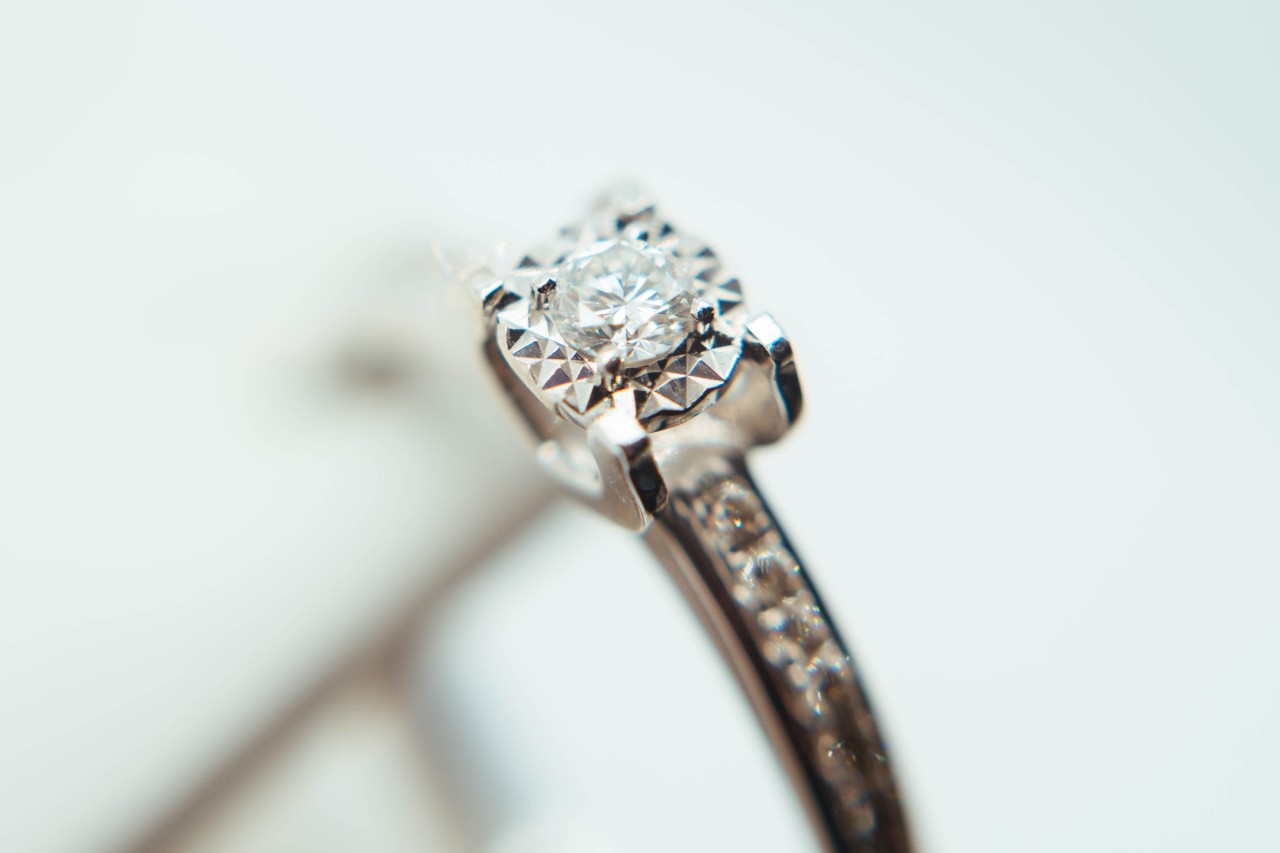 Shop Engagement Rings at Clarkes Jewelers
At Clarkes Jewelers, we are honored to provide you with the perfect engagement ring that you'll wear and enjoy for the rest of your life. Our guide and team of experienced and amiable personnel will ensure that your shopping experience is seamless and enjoyable. We've stocked our Shreveport jewelry store with an unparalleled inventory of designer bridal jewelry to satisfy every aesthetic preference and budget. Book an appointment for a personalized consultation with one of our team members, or feel free to browse our inventory online.