Welcome to Clarkes Jewelers
OUR TEAM
Rolex timepieces can only be crafted by the most skilled watchmakers and exhibited by the most knowledgeable retailers. At Clarkes' Jewelers, we have always strived to give our customers the best. It is one of our family's highest values as a family-owned business.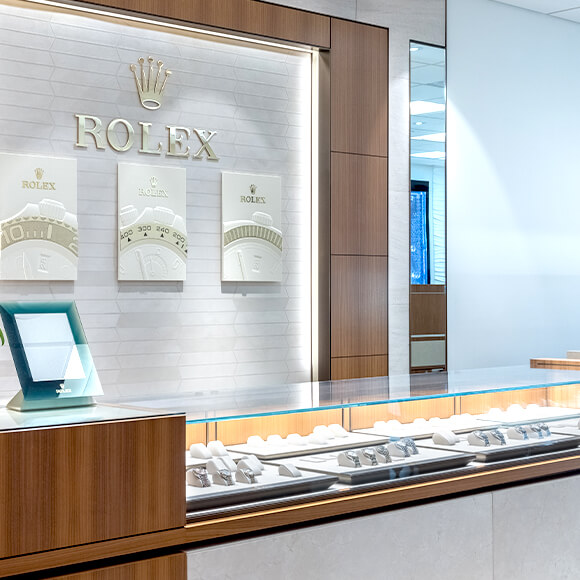 GENERATIONAL TALENT
Our first showroom opened its doors in 1931. Through hard work and dedication, Leroy and Gladys Clarke built a generational business that would survive the test of time. Our company has been providing Louisiana with luxury goods for four generations. We may have changed locations, but we have never compromised on our commitment to providing our customers with peerless service and style. Our partnership with Rolex is one of our crowning achievements.
SKILLS AND CERTIFICATIONS
We have over 60 years of combined experience providing quality Rolex timepieces to our community. Most of our team members are educated by the highest-rated institutions in the industry. Co-owner Ginger Clark is certified by the American Gem Society, while our president Jay Mitchell is a Registered Jeweler. Our friendly and knowledgeable sales associates are certified gemologists as well. Our ability to guide customers through Rolex's extensive collections is unmatched. Whether it's a sleek Air-King or a Cosmograph Daytona, our incredible professional staff can show you marvels.
SERVICES AND MAINTENANCE
A Rolex's journey does not end as it leaves the store. As these watches are highly fashionable and functional, they will quickly become an essential part of one's wardrobe. They will occasionally require cleaning and maintenance no matter where they are worn. That is why we offer watch cleaning services on-site. While it may be possible to do some basic cleaning at home, our experts are skilled in the art of making a Rolex shine its brightest. We can also help with watch resizing to ensure that a new Oyster Perpetual or Explorer fits perfectly.