Wow the Crowd with 2023's Fashion Jewelry Trends
December 5th, 2022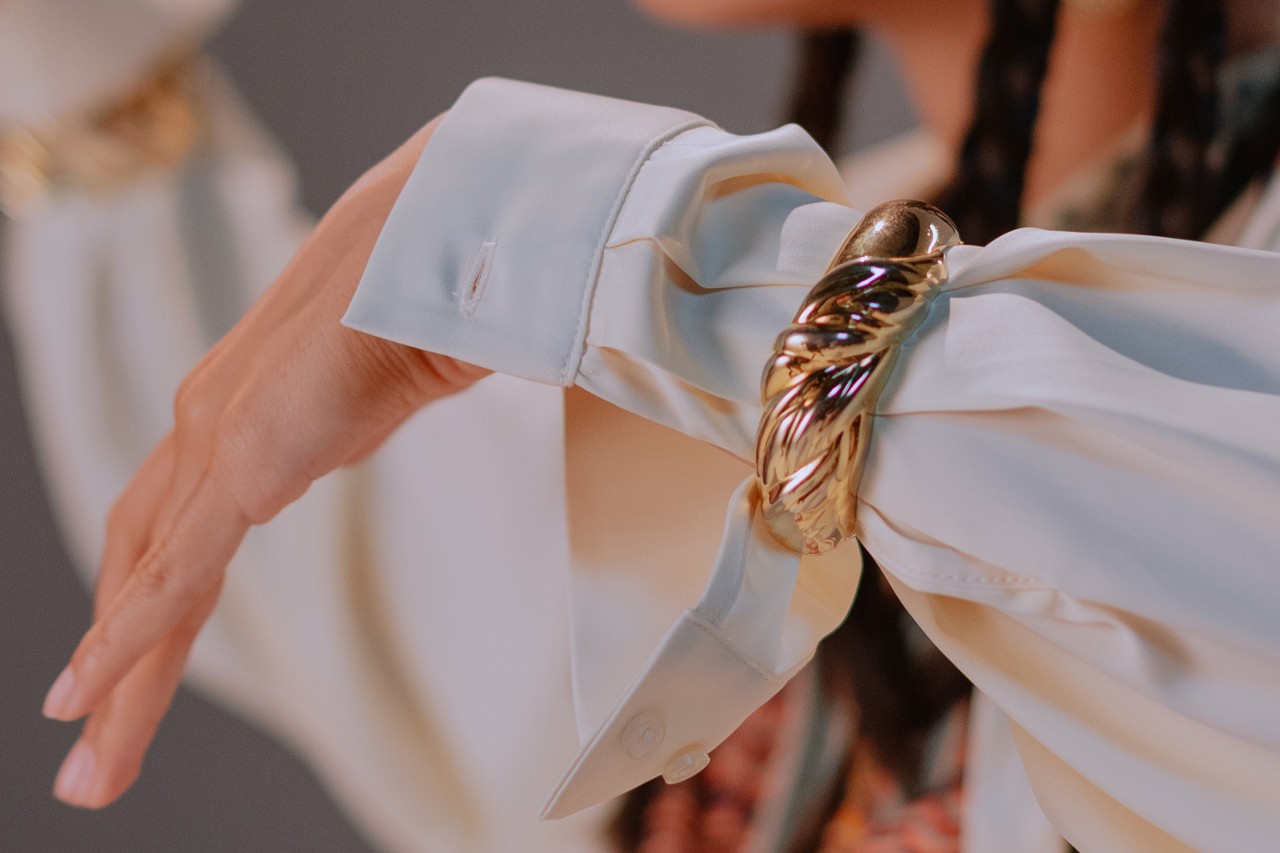 Like the months, seasons, and years, jewelry trends come and go. For some, it can feel nearly impossible to keep up with. That's where we come in. Keep your personal jewelry collection fresh and cutting-edge all year long with the newest fashion trends from our carefully-selected collection of only the top designer brands at Clarkes Jewelers.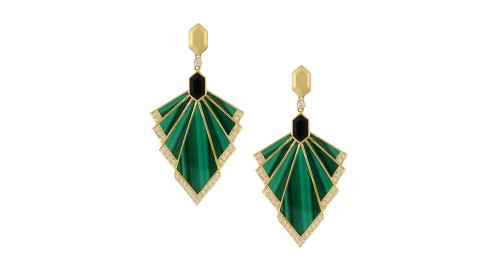 Say it Loud with Chunky Jewelry
With chunky fashion jewelry, the bigger, the better. These pieces have larger-than-life personalities with show-stopping silhouettes. Use chunky earrings to frame your face in glamor or opt for a chunky chain necklace to transform any outfit in your wardrobe.
These exquisite chunky gemstone drop earrings in Doves by Doron Paloma'sVerde collection are bold and adventurous, drawing the eye to your face and adding a tasteful pop of color to your aesthetic. This pair is made with captivating onyx, striking malachite, petite diamonds, and high-quality 18k yellow-gold, elegantly complimenting any skin tone and plenty of outfit color palettes.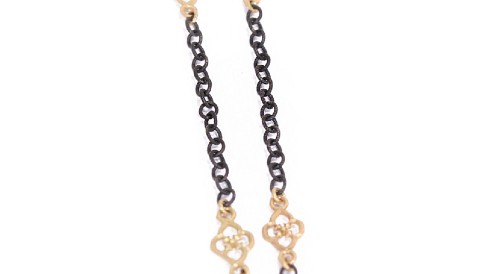 Mix Up Your Metals
Layering necklaces was a notable trend in 2022, and it shows no signs of losing traction as we head into this new year. However, this trend is expected to have a significant upgrade in 2023: mixing metals. With the huge variety of metals offered by designers, from sterling silver to platinum to gold, jewelry enthusiasts have more creative freedom than ever before by pairing yellow gold necklaces with sterling silver necklaces for a contrasting look.
This chain necklace from Armenta's Old World collection takes this trend up a notch and uses both 18k yellow gold and sterling silver in the same piece. At 18-inches long, this chain necklace would make a natural transitional layering piece between a shorter yellow gold necklace and a longer sterling silver pendant piece.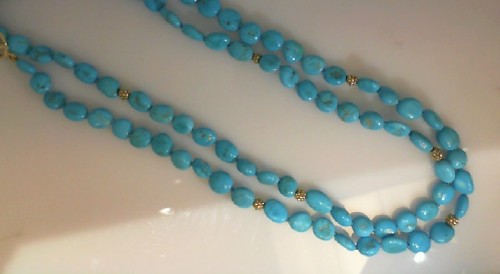 Bring the '80s Back with Beads
'80s trends have been making a comeback in the fashion world in recent years, and beaded jewelry, in particular, is appearing on magazine covers and city streets alike. As 2022 comes to an end, thin, beaded jewelry has already made its way onto runways as a way to level up the layering necklaces already in your collection or accessorize your favorite graphic tee and mom jeans. Designers have modernized this well-loved trend with stunning gemstones and metal accents.
This long, 32-inch turquoise beaded necklace in our colored stone jewelry selection features nine 18k yellow gold nugget beads and a 18k yellow gold toggle. Turquoise gemstones bring a vibrant pop of color to any look while maintaining a rustic aesthetic.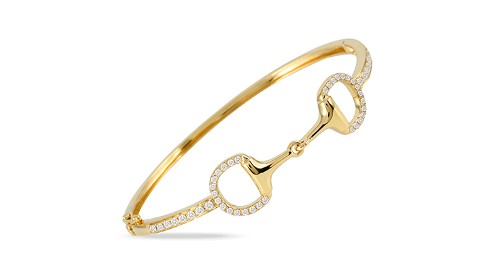 Accessorize with Dangling Bangles
Speaking of the '80s, your favorite bangles are also re-emerging into 2023 fashion but with a more sophisticated, classical look. This year, expect to see eye-catching bangles layered together. Clear acrylic bangles have made an appearance on runways to create an illusion of negative space to break up your favorite pieces. Other trendy bangles this year will include visually-interesting geometric shapes and patterns.
This equestrian-inspired bangle from Doves by Doron Paloma's Equestrian bracelet collection features a 18k yellow gold snaffle bit with petite, prong-set diamonds. The geometric shapes are show-stopping while keeping an elegant style for any casual or formal occasion.
Discover 2023 Jewelry Trends at Clarkes Jewelers
With four generations of family ownership under our belt, Clarkes Jewelers continues to be firmly committed to craftsmanship, quality, and integrity. Every fine jewelry piece we offer our local Shreveport, Louisiana customers exhibits only the highest quality artisan craftsmanship from our collection of meticulously-selected designer brands.
We guarantee that you will feel the difference the moment you walk through our doors. To keep your favorite pieces looking brand new, our in-house jewelry professionals provide fine jewelry maintenance and repair services. If you cannot find just the right piece to suit your jewelry needs, schedule an appointment with us to discuss crafting a custom-designed jewelry piece. Visit our Louisiana location or call the showroom directly at 318-865-5658.