Summer Fun: How to Take Care of Your Jewelry
July 15th, 2023
The summer season produces many situations that can harm your jewelry, so it is necessary to give your treasures extra special care. To help you maintain the beauty and longevity of your precious pieces, we have compiled a handy guide filled with valuable tips. From jewelry insurance to avoiding contact with chemicals and harsh substances, we will cover best practices to protect your jewelry during the summer. By following our expert advice, you can assure that your jewelry remains radiant and in top condition throughout the season.
Avoid Wearing Your Jewelry to the Beach or Pool
To protect your jewelry during summer activities, it's critical to avoid wearing it to the beach or pool. Chlorine in swimming pools and saltwater from the ocean can be harsh and damaging to metals, causing discoloration and erosion of finishes. Additionally, the fluctuation of heat and cold water can cause fingers to naturally swell and shrink, increasing the risk of fashion rings slipping off and getting lost. Even though your jewelry is crucial to elevate your chic style, we recommend removing your jewelry before swimming.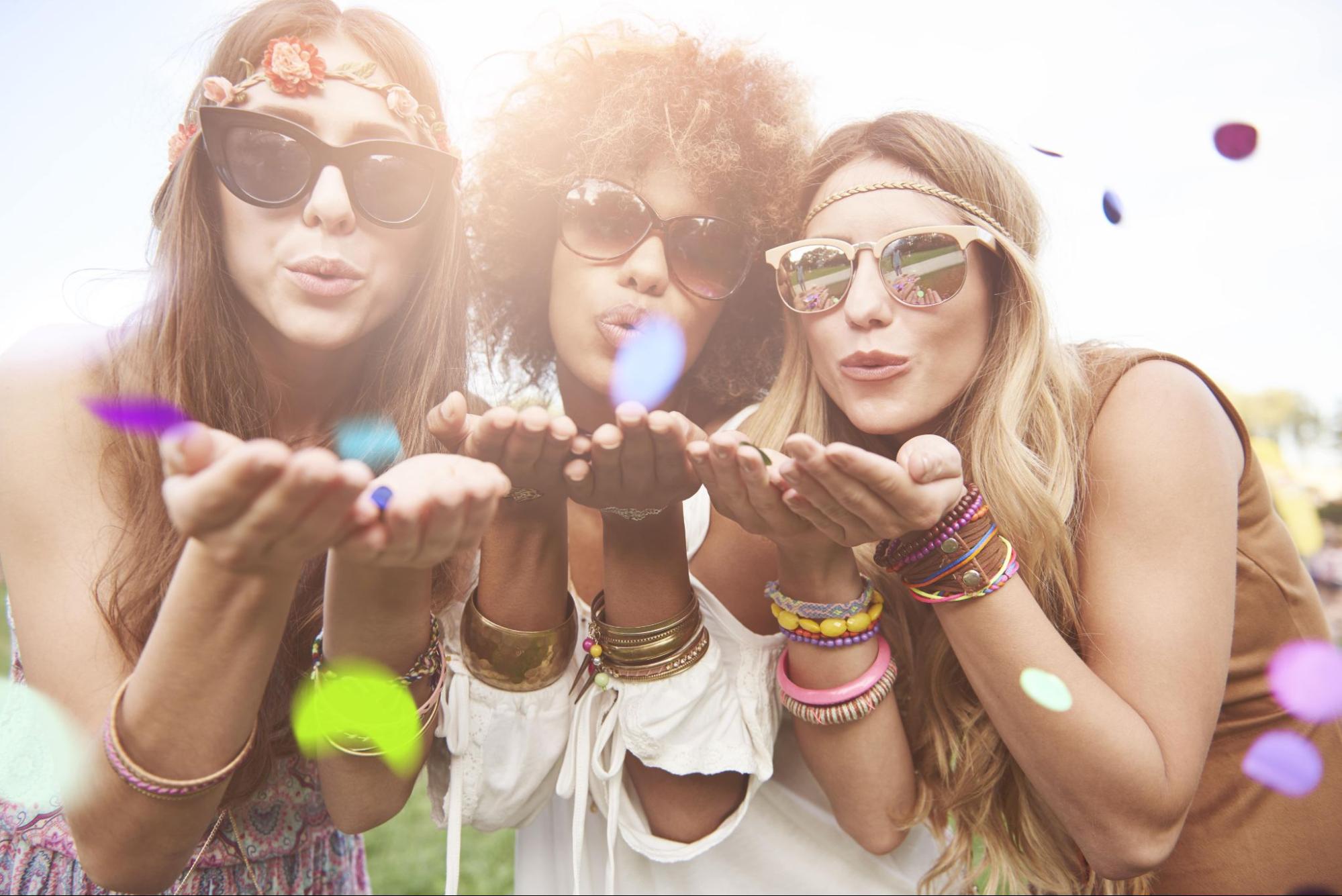 Avoid Exposing Jewelry to Skin Products
Protect your jewelry from sunscreen, lotion, or bug spray during summer outdoor activities. While these products are necessary for your comfort and health, the oils in these products can create a buildup on your jewelry, resulting in a dull and lackluster appearance. Depending on the product, the chemicals can also damage the metal. To minimize buildup, remove your jewelry before applying sunscreen or bug spray. By taking these precautions, you can maintain the radiance and shine of your jewelry throughout the summer season. Keep your beautiful necklaces and other pieces away from these skin products for maximum protection!
Use a Travel Towel as a DIY Jewelry Roll
Normal jewelry storage can be clunky and take up too much space in your bag, so consider creating your own DIY jewelry roll using a small travel towel. Simply arrange your jewelry neatly on the towel and roll it up. Tie the ends securely, and instantly, you have an effortless jewelry packing case! This clever hack allows you to keep your jewelry organized and easily transportable while traveling, without the need for a dedicated organizer. Embrace simplicity and convenience by repurposing a travel towel into a practical and homemade jewelry roll for your journeys.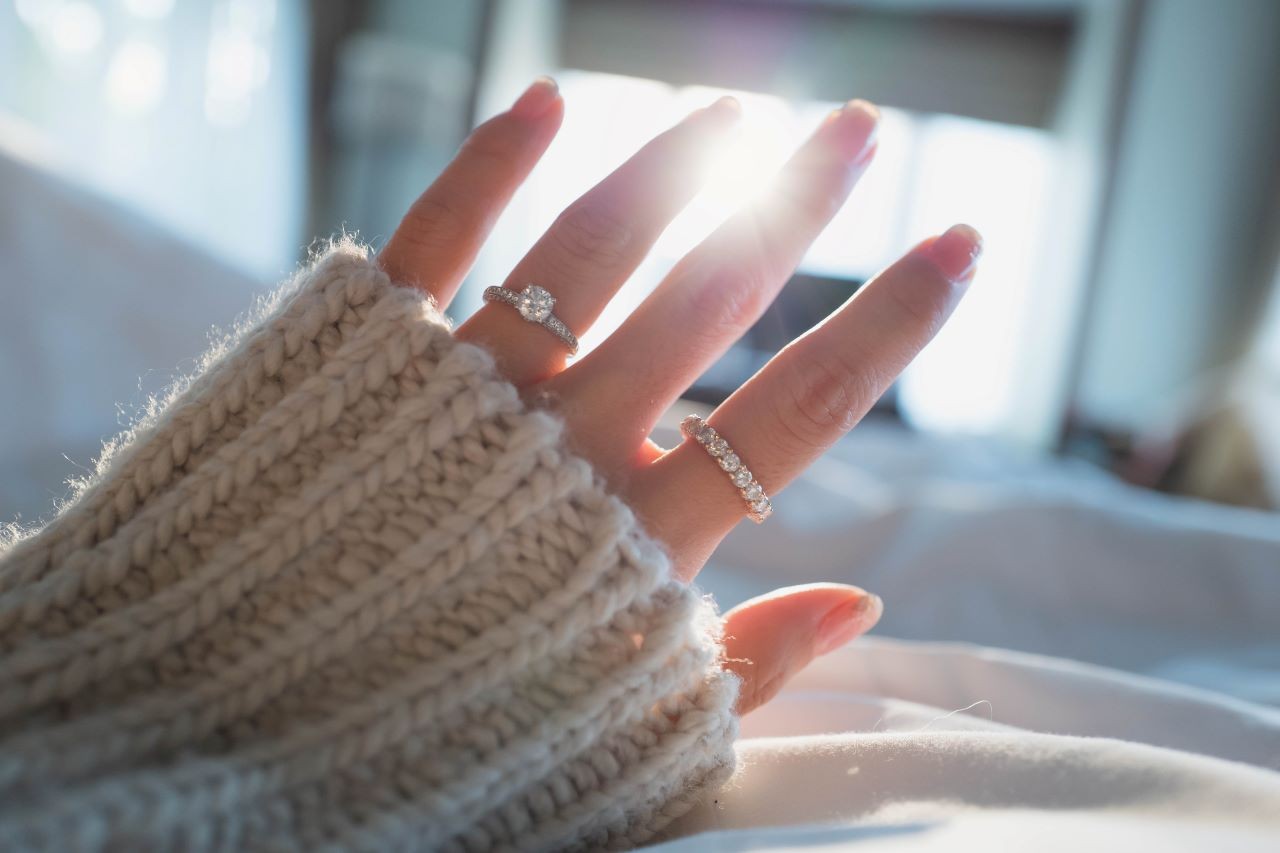 Don't Wear Your Jewelry to Bed
Taking off your jewelry before bed is advisable for its proper care. While it may not be a top priority, sleeping with jewelry can cause wear and tear on the settings, leading to lost stud earring backs or gemstones tangled in your sheets. To maintain the pristine condition of your jewelry, make it a habit to remove everything before going to sleep. Additionally, wipe it down with a soft cloth to remove any oils from your skin. Many people find it convenient to keep a small ring dish or tray on their nightstand for storing their precious jewels overnight. Prioritize the condition and beauty of your jewelry by giving it a restful night away from your sleep.
Consider Investing in Jewelry Insurance
Investing in jewelry insurance during the summer is a fine idea to safeguard the value of your precious pieces. While it cannot protect sentimental value, jewelry insurance offers coverage against loss, theft, and sometimes damage. Many local jewelry stores and well-known insurance providers offer policies for jewelry. Before making a decision, carefully review the policy details to ensure it meets your specific needs. Coverage terms can vary significantly, so selecting insurance that offers worldwide protection is essential. By securing jewelry insurance, you can enjoy extra peace of mind while traveling and rest assured that your valuable pieces are financially protected no matter where your adventures take you.
Trust Your Jewelry to Clarkes Jewelers
At Clarkes Jewelers, we pride ourselves on our expertise in caring for jewelry, and we hope our guide has offered valuable tips. When it comes to shopping for summer jewelry, we are your trusted destination. Located in Shreveport, Louisiana, we invite you to visit our store and explore our exquisite collection firsthand. Our team is dedicated to providing exceptional service and helping you find the perfect pieces for the season. Trust Clarkes Jewelers for all your jewelry needs, including jewelry repairs, and experience the difference of a premier jewelry destination. Contact us or stop by our Shreveport location today and let us assist you in finding desirable summer jewelry.