Jewelry Trends To Expect This Spring
February 15th, 2023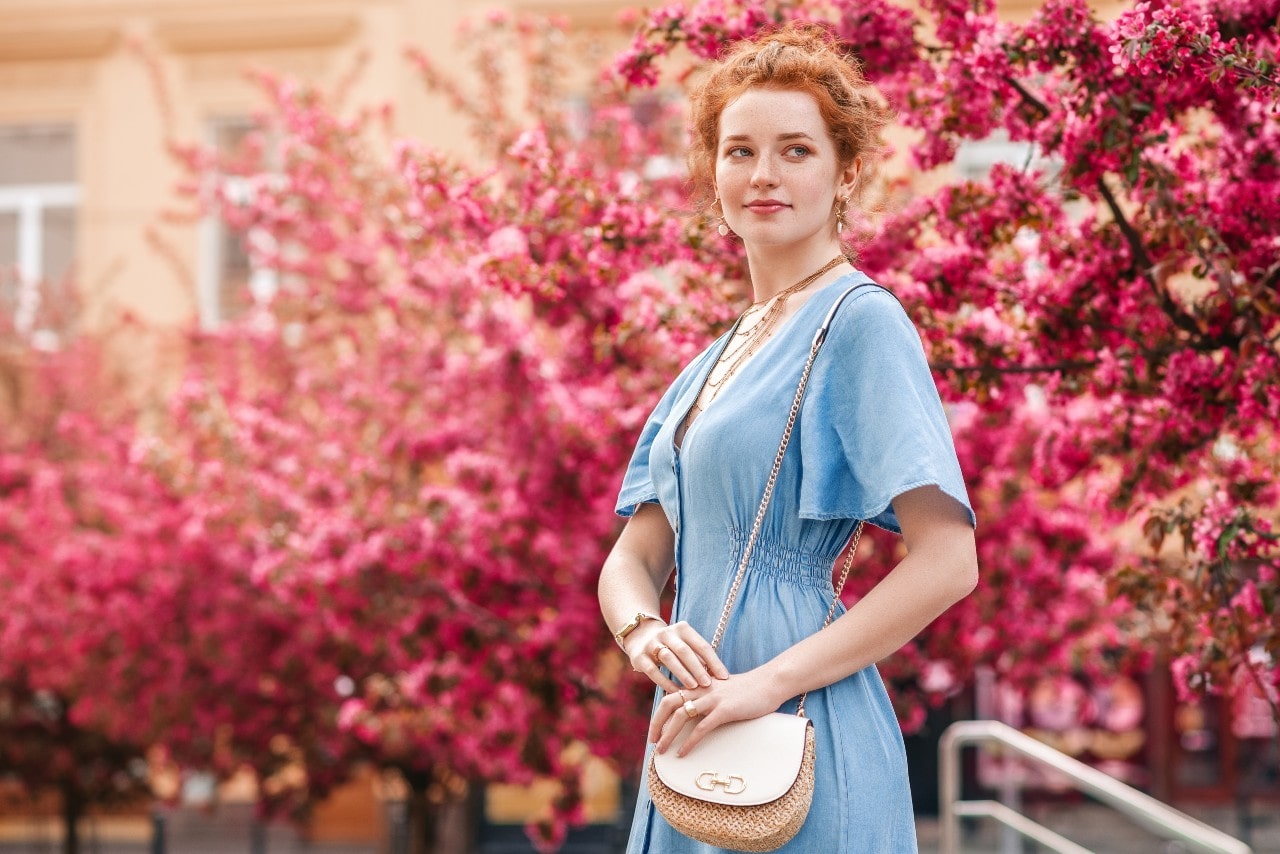 As the grass grows anew and flowers bloom this spring, give your personal jewelry collection a similar rejuvenation. Our team of experts has kept its finger on the pulse of the shifts and changes in fashion and bridal jewelry trends this year, ensuring our selection is always fresh and relevant. We've put together a guide to some of our favorite styles that you can expect to see plenty of this season, each bold, brilliant, and beautiful, in accordance with the nature of spring.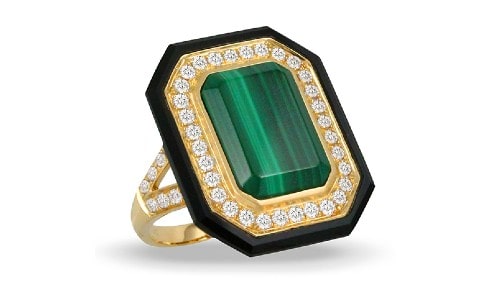 Daring Cocktail Rings
Statement rings are sure to be prevalent this spring, characterized by large gemstones inlaid in elaborate settings of fine metals and accent stones. These pieces can easily accentuate a formal ensemble or bring audacious contrast to a more casual look.
This art deco-inspired ring from Doves by Doron Paloma's Verde collection is always a unique accessory. Mesmerizing green malachite is paired with yellow gold, diamonds, and black onyx for a phenomenally vibrant piece that demands attention.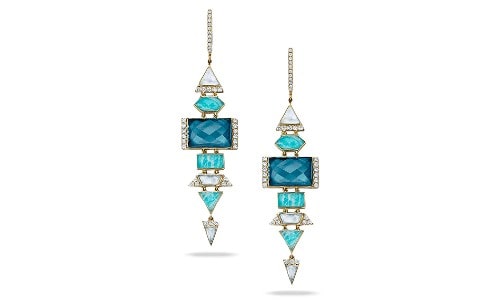 Shoulder-Dusting Earrings
Drop earrings are taken to the extreme this spring with cascading pieces that brush the tops of the wearer's shoulders and refuse to go unnoticed. These pieces sway with your every move, catching and reflecting light impeccably.
These Amazon Breeze earrings, for instance, feature a variety of shapes and hues for truly one-of-a-kind earrings that are sure to spark conversation. Their rich blue hues and enchanting details ensure a fantastic and luxurious look for any ensemble.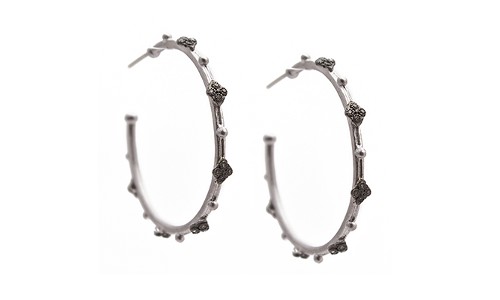 Silver
Yellow gold has had its day in the sun, but this year, silver is stepping into the light. Clean, cool, and versatile, silver wonderfully accentuates many gemstone types and will look incredible with almost any color scheme you put together.
For distinctive silver pieces, seek out designer Armenta who makes excellent use of this metal by pairing it with cool-toned gemstones and intricate metalwork. These hoop earrings feature delicate details that provide a unique take on this classic form.
Bezel Set Engagement Rings
The distinctive bezel setting is characterized by stones held in place via metal strips. These carefully placed strips surround the stone's perimeter, creating a sleek look. Bezel settings are incredibly unique in appearance, but they also protect the corners of the stone.
We're fans of this Sylvie engagement ring featuring a bezel set, cushion cut center stone emphasized by textured milgrain details. Side stones and flowing lines create plenty of visual interest on the ring's side for a truly unique piece.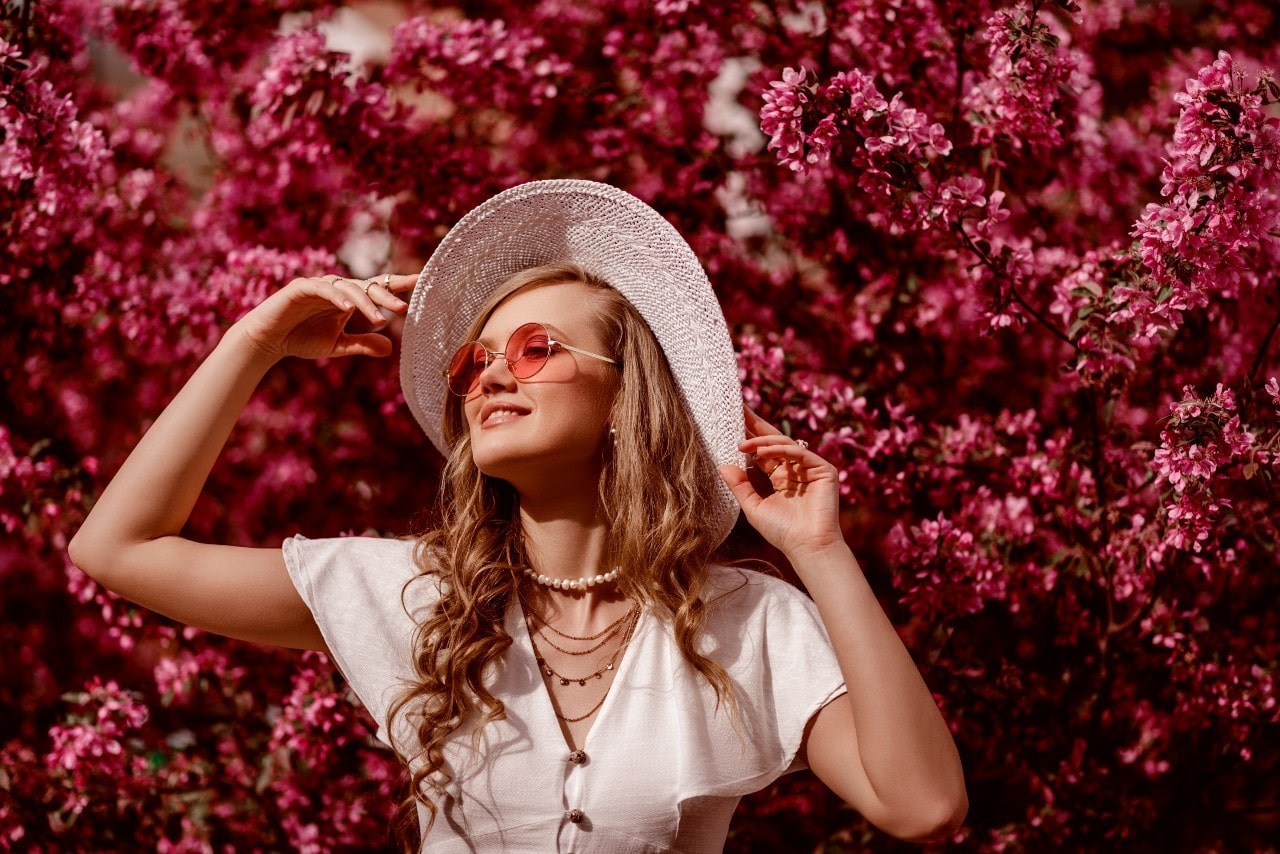 Shop Spring Jewelry Trends at Clarkes Jewelers
Supplement your spring wardrobe with trendy pieces from our inventory here at Clarkes Jewelers. We've stocked our pristine Shreveport jewelry store with unparalleled designer collections, sure to satisfy even the most discerning of tastes.
Allow our team of experienced and amiable personnel to keep you informed on the ups and downs of jewelry trends, helping you find the pieces that suit your personality, lifestyle, budget, and aesthetic. Book an appointment today with one of our team members for a personalized consultation. Or, simply browse our inventory online at your convenience.