How to Match Wedding Bands and Engagement Rings
September 5th, 2022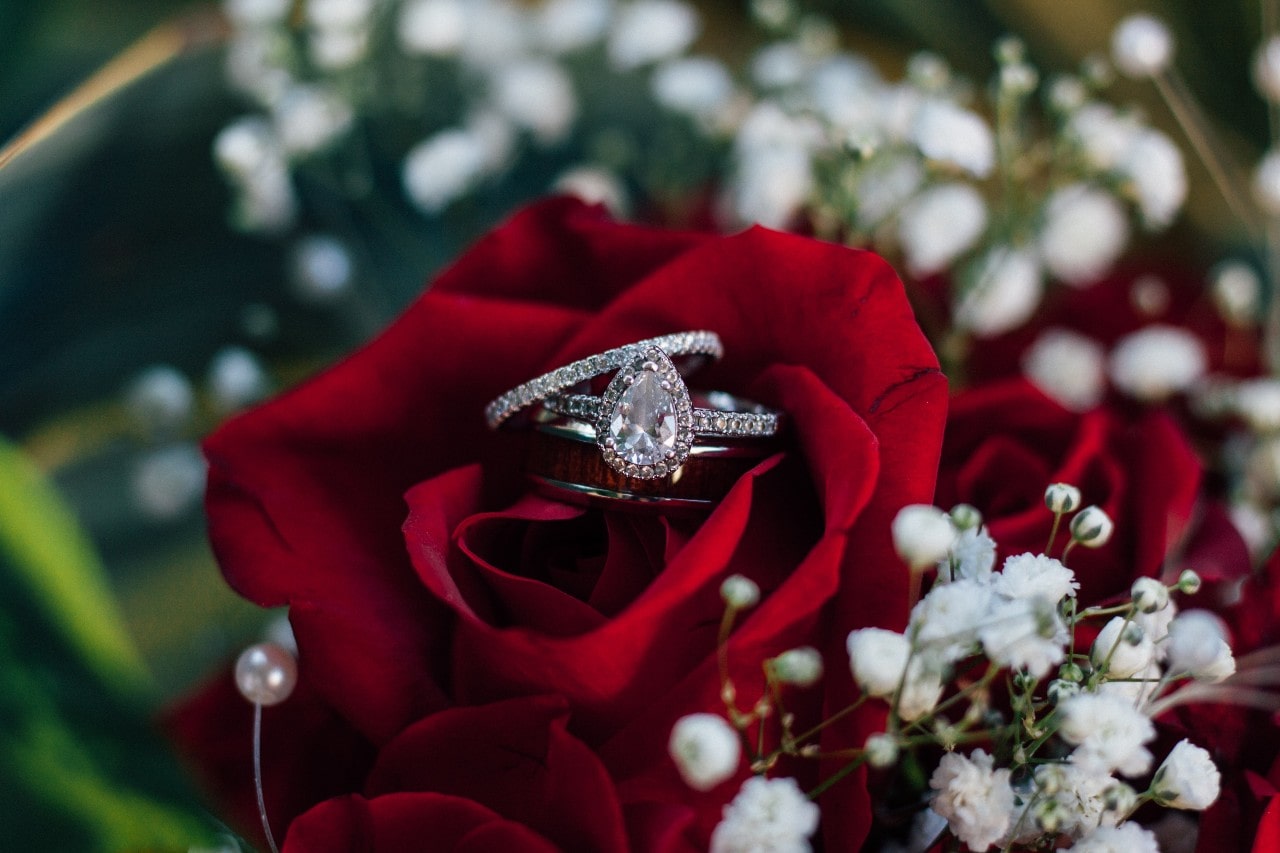 Wedding bands and engagement rings fulfill a similar role. They are both symbols of romance and commitment, signaling to others that the wearer is in a committed relationship. People wear these beautiful pieces in all sorts of ways. Some like to don a band by itself, while others exhibit all of their rings together in what's called a "bridal stack." If you plan on doing so, it's essential to ensure the rings look excellent with each other. Learn how to stack them superbly with these tips from Clarkes Jewelers.
Perfectly Balanced, As All Rings Should Be
Every stack should have a focal point, allowing the wearer to better accentuate and complete the look. Usually, this is the job of the engagement ring's center stone. These glamorous diamonds are easy to appreciate and their cut can set the tone for the rest of the jewelry's aesthetic. However, wedding bands can also be exceptional for doing so, especially if they are bold and spectacular.
Whether you're focused on the engagement ring or the wedding band, make sure that its cohort doesn't outshine it. Instead, pick something understated and minimalist like this 18k white gold channel wedding band. While it has plenty of flash, it won't outshine a regal and spectacular engagement ring.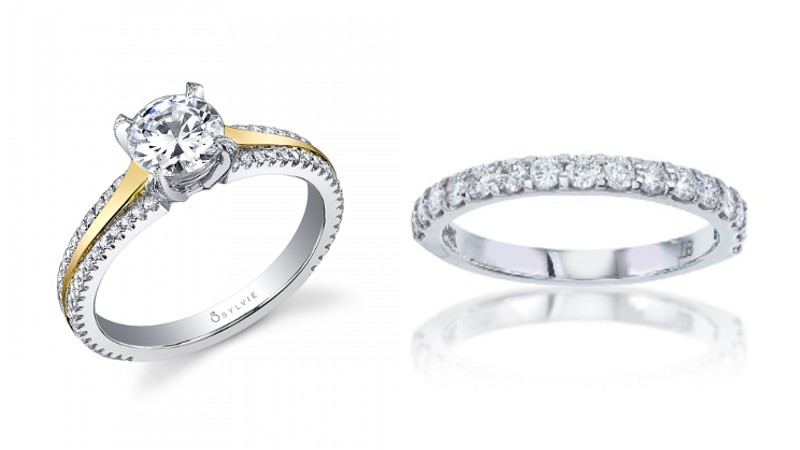 Mix Your Metals Carefully
Precious metals each have a unique, luxurious color. The rich feminine tones of rose gold are truly breathtaking, as is the classic spectacle of yellow gold. When exhibited together, but on separate rings, however, the overall effect may feel a bit disjointed. If you're going to mix metals in your bridal stack, it's important to make sure at least one of the rings features both tones to bring the two rings together.
In short, it's easiest to create a cohesive stack if the engagement ring and wedding band are made of the same metal. For instance, if you wear this white and yellow gold mixed metal ring, make sure its sister band is also made of white or yellow gold like this white gold wedding band. White gold is bright but understated, ensuring that it looks great with any precious metal you pair it with.
Accentuate Aesthetics
Every ring has its own style. Some designers draw inspiration from the environment, creating elaborate floral arrangements with gold and platinum. Others opt for modern minimalist and clean-edged designs. Discover your favorites and design the entire stack around it.
With this approach, you've got two options. One, you could wear exclusively rings of your preferred style. For example, you can opt for a piece like this floral halo engagement ring and pair it with this vintage wedding band. The combination allows for a chic, complete milgrain bridal stack. Second, you could match the understated with more elaborate styles. A modern channel would be exquisite with the floral halo, as it would let the dazzling center stone take all of the attention it deserves.
Find Wedding Bands and Engagement Rings at Clarkes Jewelers
For the most luxurious bridal jewelry in Shreveport, head to Clarkes Jewelers. Our magnificent selection is carefully chosen to excite our Louisiana home. With our romantic engagement rings and high-end wedding bands, your special day is guaranteed to be unforgettable.
We also provide expert jewelry services including repair, polishing, and cleaning. Want a ring as unique as you are? Design your own ring with help from our goldsmiths and gemologists. Give us a call at (318) 865-5658 to learn more.