Fashionable Fall Wedding Guest Accessories
September 15th, 2023
At Clarkes Jewelers, we believe every fall wedding guest deserves to sparkle. As the leaves turn, accessorize your ensemble with our exquisite selection of jewelry that reflect the nature of the season. With Clarkes Jewelers, you'll find the perfect piece that not only complements your style but also elevates the wedding festivities. Discover the incredible array of autumn-inspired jewelry at our store today. Because at Clarkes Jewelers, we make your special moments even more memorable.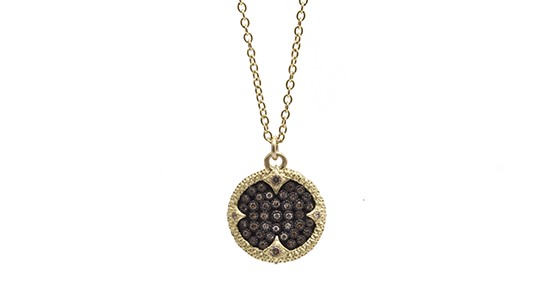 Gold Pendant Necklace
Embodying the warm hues and luxurious feel of fall, gold pendant necklaces make great accessories for wedding guests during this enchanting season. These versatile pieces effortlessly elevate any outfit, adding a touch of refined elegance and timeless charm. The luminous glow of gold echoes the radiant autumnal colors, enhancing the overall aesthetic of your ensemble. We're particular fans of this Armenta Old World necklace. This exquisite accessory, adorned with brown champagne diamonds, mirrors the rich, earthy tones of fall, offering an opulent aesthetic that aligns seamlessly with the season's palette.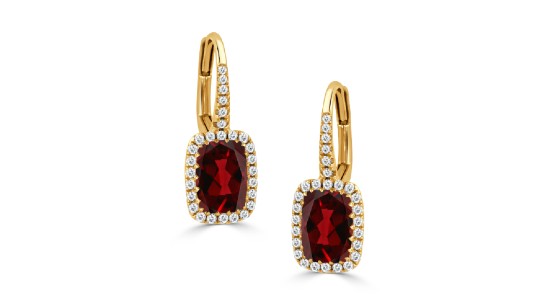 Garnet Drop Earrings
As autumnal colors come alive, choosing the right accessory can add a touch of elegance and vibrancy to your ensemble. Drop earrings are a perfect choice, capturing light with each movement and beautifully framing the face. The soft sway of these earrings adds a dynamic touch to your look, making you stand out in any festive gathering. Moving on to the highlight of our fall collection, these Doves by Doron Paloma garnet drop earrings serve as the epitome of seasonal beauty. The deep red hue of garnets reflects the warmth of the season, while their intricate design ensures you'll captivate attention at every turn. The play of light and the rich color make these earrings a fall wedding guest's dream come true.
Black Metal Bangle
When it comes to accessorizing for autumn weddings, simplicity and style should go hand in hand. Bangles, with their effortless elegance and easy wearability, fit this bill perfectly. Dark metal, in particular, complements the seasonal color palette, offering a sophisticated contrast to the traditional warm hues of fall. This rich, muted tone reflects the deeper colors of the season, providing an enchanting allure. A stunning example from our inventory is this Old World bangle by Armenta. This piece, with its striking design and dark metal construction, serves as the ideal autumn accessory, offering both unmatched style and seamless comfort for any wedding guest.
Rose Gold Fashion Ring
Festive fall weddings call for accessories that resonate with the warm, vibrant tones of the season. Fashion rings, particularly those wrought in rose gold, capture this essence beautifully. The pinkish-golden glow of rose gold embraces the sunset hues of fall, making it an exquisite choice for wedding guests. This Sylvie fashion ring is an ideal example, its rose gold setting harmoniously blending with autumn colors. The stunning ring is further enhanced by its delicate diamond details, exuding a sense of luxury and warmth that perfectly complements any fall wedding ensemble.
Find Beautiful Fall Jewelry at Clarkes Jewelers
Begin your search for the perfect fall wedding accessories at Clarkes Jewelers, a name synonymous with elegance and style in North Louisiana and East Texas. Visit our Shreveport jewelry store to explore our exquisite selection of fall-inspired pieces that will add the perfect finishing touch to your wedding attire. From gold pendants to garnet earrings, rose gold rings, and dark metal bangles, our carefully curated collection promises to bring the warmth and color of the season to your ensemble. For a shopping experience as unique as you, request an appointment with one of our expert team members for a personalized consultation. We look forward to helping you shine at your autumnal event.