Blossom Into Spring with Floral Jewelry
March 15th, 2023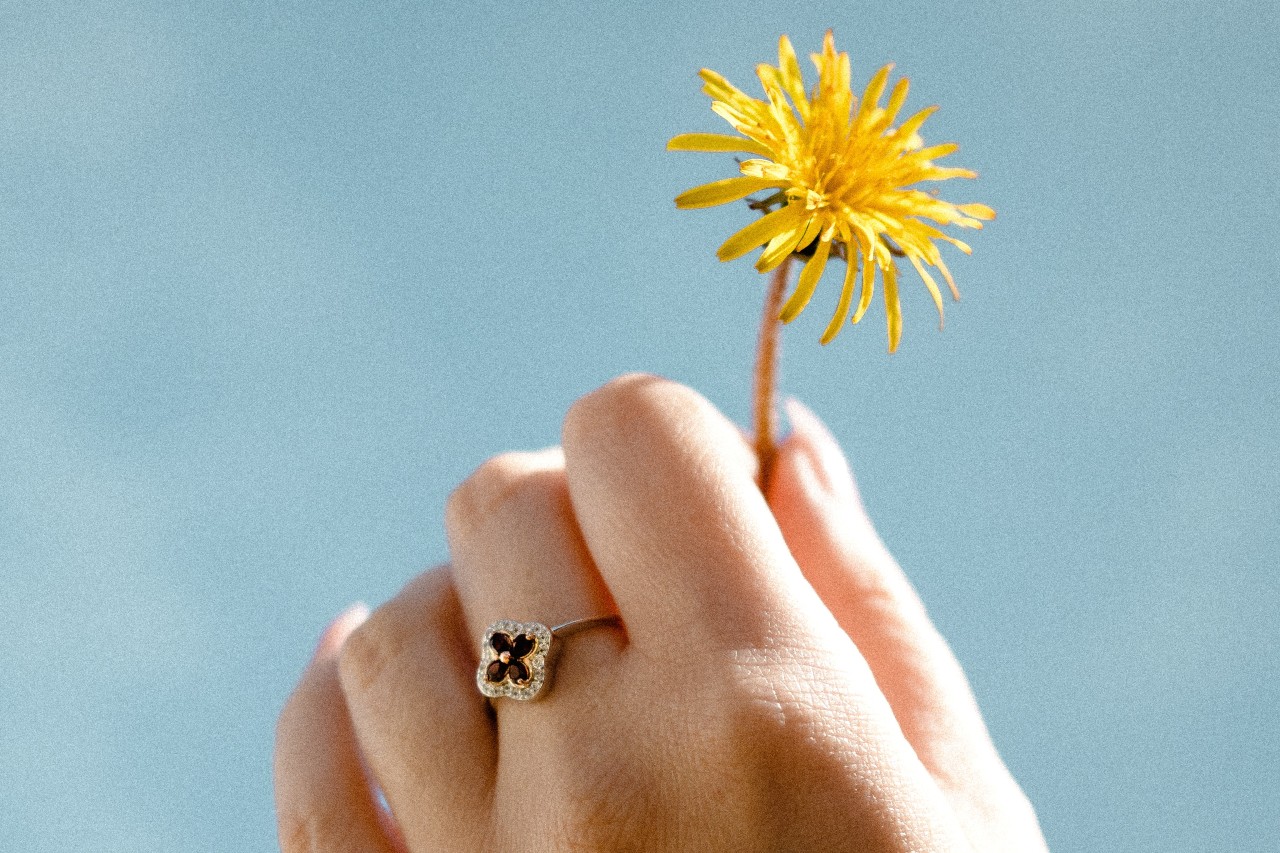 Spring is around the corner, and it is time to freshen up your wardrobe with the latest and greatest fashion trends. This season will see world-renowned designers' take on flowers and other captivating greenery with lavish jewelry pieces. Turn heads everywhere you go this Spring when you don these luxe accessories available at Clarkes Jewelers in Shreveport, Louisiana.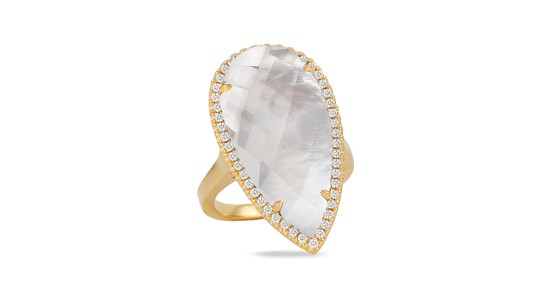 Powerful Petals
Petals are an integral part of a flower's beauty. They are also rather symbolic with the childhood favorite game of "they love me, they love me not." Jewelry that resembles freshly-plucked petals are a delightful addition to any outfit this season.
For the perfect petal-inspired piece, consider this fashion ring from Doves by Doron Paloma. This loud-and-proud ring is a part of the White Orchid collection, with designs inspired by the beloved flowering plant. The center stone is a pear-shaped clear quartz gemstone layered over a mother of pearl base for a delicate yet visually interesting look.
Dazzling Blossoms
As the old adage goes, diamonds are a girl's best friend, and how could they not be? Gemologists all over the world have spent decades learning and perfecting diamond cuts, creating the best, glittering gemstone to serve as focal points for fine jewelry. When these expertly-cut diamonds are paired with floral designs, jaws will drop everywhere you go.
Designed by William Levine, Inc., these 18k white gold floral earrings are a stunning addition to practically any outfit, from accessorizing your favorite evening gown to bringing a stunning sparkle to a graphic tee and jeans.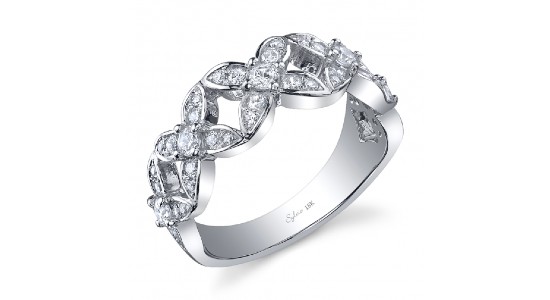 Add Flowers to Your Layers
Layering jewelry has taken the fashion world by storm, and when a trend becomes this prominent, it is time to call it a classic. Adding floral-inspired jewelry brings your favorite stack up to date with a delightful touch of springtime. Whether you are stacking rings, necklaces, bracelets, or earrings, for those with multiple ear piercings, flower jewelry is a perfect addition.
Sylvie has crafted a charming fashion ring that makes a great accent piece to add personality to your current ring stack. This white gold ring features radiant diamonds arranged in a blossoming flower shape. Pair this with a lovely gemstone statement ring for an enchanting vibe, or let it stand out on its own by sporting it on a single finger.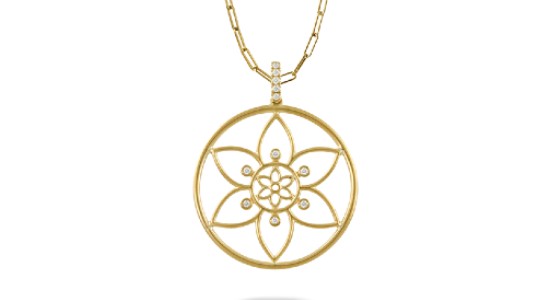 Flower Power Pendant
Many designers have transformed the classic flower pendant with contemporary design elements. These pendants make the perfect visual centerpiece to any ensemble, and they also are quite versatile. Sport them alone for an effortless touch of luxury or layer them with chains, station necklaces, and other favorites in your jewelry box for a dignified aesthetic.
Doves by Doron Paloma takes the cake with this pretty pendant from the Fibonacci collection. Crafted with fine yellow gold, this necklace is wonderfully detailed without being too overtaking. And, because the chain is sold separately, you can choose just the right chain for your style, from a classic cable to the trendy paperclip.
Shop Floral Jewelry at Clarkes Jewelers
Kick off your Spring with an upgrade to your jewelry collection. Since 1931, Clarkes Jewelers has worked tirelessly to become Shreveport's number one destination for luxury. We were founded on the philosophy of quality, craftsmanship, and integrity, and, four generations later, these continue to be our core values.
Whether you are looking to accessorize for a formal Easter celebration or level up a casual outfit to enjoy the warm weather, you will find your next favorite accessory among our curated selections from preferred designers. Schedule an appointment with one of our jewelry experts or call (318) 865-5658 for more information.